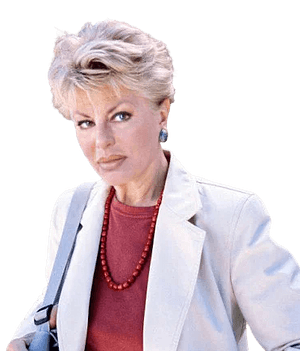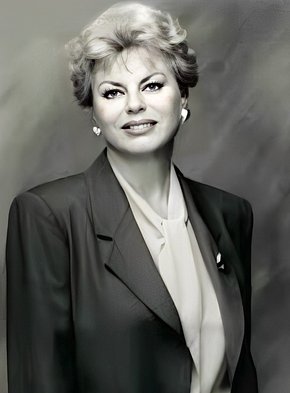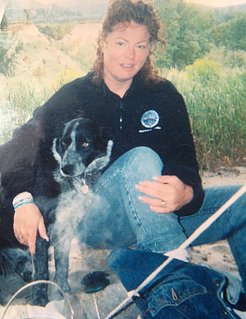 Before Lucky started writing Crime Thrillers and Paranormal Mysteries, she broke wild horses for a living and rode broncs in the rodeos, traveling the entire United States, became a wife, and mother to a daughter, two sons and Two step daughters, grandmother to two granddaughters and seven grandsons. She now writes full-time. A transplanted Alaskan, she is a lover of dogs, cats, and horses, currently residing on her ranch, StoneHaven, in Tucumcari, New Mexico, the wonderful town on the historic route 66 that she loves. If you want to know when Lucky's next book will come out, please visit her website and blog at http://www.luckycaballero.com, where you can sign up to receive an email when she has her next release. For information on new series, releases, including new covers, descriptions, giveaways and pre-order links.
Checkout posts here, by clicking any of the links below:
Facebook: https://facebook.com/luckycaballero.writer (Public Fan Page)
Amazon Author Page: https://www.amazon.com/author/llsantorolucky
Twitter: https://www.twitter.com/_luckycaballero
Instagram: https://www.instagram.com/luckycaballero.writer
​
I began my publishing journey in 2015 when The Hand of Destiny and Curse of The Hellhounds first found their way into print with covers I had created in photoshop. The world of independent publishing back then would be hardly recognizable to those entering it now.st seven years, I've evolved from a self-published author into an independent publisher of several and by no means "bestselling" series, but I do have a favorable number of sales. I've rose at 5:30am every morning to get in a half hour jog before getting behind my desk to write a twelve-hour day. I've published six books- 3 each in two series and have more on the way-with quite a few in different genres. And I will have four audiobooks in The Craelis Chronicles and The Claire Thomas Paranormal Murder Mysteries for Audible listeners to enjoy, releasing very soon! I am contemplating YouTube videos and podcasts, too. I admit the very thought of filming a video terrifies me, but I have heard from my readers that they want me to post content that includes videos, so I will try.
I'm one of many independent authors making a good living publishing their own work, and I count myself blessed to be successful at my chosen career.
This all means so much to me, this wonderful path that I chose to follow seven years before, has allowed me to reach you, my dearest readers, without whom none of this would even be possible, and for which I am forever grateful- and to reach you directly, giving me the opportunity to communicate with you, hear your thoughts personally. Readers have been able to ask me questions about my novels— What inspired it? what other works or authors does it compare to? Will they like my novels if they like the other author's novels? What other mystery/crime thriller authors do I read?
And by this, I know that what I write is what you, my readers are looking for to enjoy and share.
You're opinions matter very much to me. And I'm immensely grateful that so many of you regularly write to me to share your thoughts on my work and ideas. Happily, I've been able to answer all of their questions, as I would love to answer yours.
So, as I look back on the accomplishments of the last seven years, I say with the utmost heartfelt gratitude to you, my faithful readers-thank you for joining me on this wonderful writing journey that I love so much. I look forward to many more adventures over the next thirty odd years, and I very much hope you'll be right here along with me.
Raised in the interior of bush Alaska, I grew up in a household of avid readers of every genre imaginable, the daughter of a mother who always had a book in her hands. My family taught me to read and appreciate the written word and stories from an early age, and this love developed into a pursuit of all things creative — writing, painting, and singing. My love of the Paranormal, Fantasy, Crime Thriller and Mystery genres began at an early age, when every afternoon after finishing chores, I read everything I could get my hands on. Tolkien, Jordan, Asimov, Bradbury, and others like Zane Grey, Louis Lamour, and every Star Trek book ever written. It was my father who bought me a computer as an adult and encouraged me to pursue my dream.
I've always been excited by myths and legends, and I grew up looking for the little people and fairies in the forest, and grass, certain that they were watching me from their sacred hiding places. I spent many afternoons walking though the Alaskan woods in the solitude of my own imagination, acting out the books I had read. My dogs, always my sidekicks on our adventures, as we acted out my favorite scenes. (Everyone in my family actually thought I would become an actress when I grew up!)
My love for writing came into its own about the same time I did – as I sought freedom from the fists and brutal narcissistic gaslighting and bullying that I endured for two short years that felt like a lifetime. The years of domestic violence in an earlier relationship had been rough in so many ways. My soul felt as if it were breathing underwater, and I was barely able to escape. I do not view myself as a victim, nor have I ever done so. I am a survivor, and this deeply held belief became paramount to my survival as an individual. My own emotional growth through life has given me much creativity and I quickly regained the vivid imagination from childhood.
I wrote countless manuscripts and stories, inspired by my own experiences and my vivid imagination. I read everything, including the entire set of the Encyclopedia Britannica cover to cover, and I was inspired. I read different exciting genres, I avidly studied and learned philosophy, to embrace the broader belief of spirituality as a whole, and seek a greater understanding of myself and others.
From all this, do the vision and stories I write develop and grow.
While seeking this path that ultimately led me toward creating these series and novels, I worked for the city of Anchorage as a driver/supervisor for CSP. I worked with South Tongass Fire Department as a firefighter and EMS first responder, Sold jewelry to tourists in Ketchikan; I worked at as a night auditor clerk at several hotels on the Island. Was a night clerk at Allsups in Texas, and spent a decade as a bronc rider and discovered a deep love of horses and excelled at rebreaking and retraining wayward horses, pulling calves and branding in Montana, Idaho, and Arizona. Traveled the US rodeoing, before embarking upon my dream of writing full time. Along the way, I got married to the love of my life, raised four cats, three dogs, a daughter and two sons, became a grandmother to two granddaughters and 7 grandsons, and moved my family from the oilfields of Seminole Texas to the lovely quiet of the New Mexico countryside ranch, just beyond Tucumcari and it's famous Route 66. And here, over the past several years, my writing has slowly evolved, becoming better than before. It's here in New Mexico that my manuscripts has finally transformed into the books it is now that most closely matches my visions for them.
Ultimately what I have attempted to do in these books is to introduce you to characters in whose future you become truly emotionally invested, characters you want to spent time with — characters who inspire you, motivate you, and at times might even shock you, but whose acquaintance leaves you touched, perhaps touched in some way that inspires you. It is my greatest hope that my characters become as real to you as they are to me. In order to give my characters a rich background that I believe every character needs, into the storylines, I have woven a richly intricate tapestry of mystery, adventure, thrilling suspense, and humor that I hope will keep even the most detail-oriented reader intrigued and turning the pages deep into the night. I've put some of the wisdom I've had the benefit of gaining from life and others into the story as well as my mistakes, hoping that you may find the stories entertaining and make room for reading them in your own lives. But most importantly of all, I've tried to write from the depths of my soul, telling a story you will enjoy. I hope that I have succeeded.
Lucky Caballero is the author of Never Let Go, and Edge of Night; Psychological Crime Thrillers. Lucky writes fast paced, gripping, action-packed thriller/mysteries. Her characters are witty, clever, fearless, and captivating. She's best known for writing Paranormal Mystery fiction; The Claire Thomas Murder Mysteries, including the Supernatural Dystopian series, The Craelis Chronicles. She also writes humorous, exciting modern romances, and is contemplating finishing an epic fantasy novel she had started several years ago and never completed. She writes books in multiple genres, but mysteries and crime thrillers are Lucky's first loves.